About Us
Last Update: 2019-01-04
Big Fame (http://shopdisplayfixture.com) is a company with more than 25 years of experience in furniture and display for commercial space.

Working with more than 120 factories, we are able to offer products with multiple materials (wood, metal, acrylic, glass, plastic, stone) and various finishing.

We provide the customization service to meet any customers' need. A wide-range product line to meet your needs, including display racks, register counters, shop display hooks, tabletop stands, in-store signage, furniture, and other accessories.

As long as you have the design, we can realize it for you.

-Our Mission-
Founded in 1988, Big Fame is one of the leading store fixture & furniture company in Taiwan. We understand styles matter for branding. The right fixture can build a connection between your customers and your brand, encouraging purchase and boosting sales. Over the years, we cooperate with global brands, architects, interior designers, and shoplifters to create different styles of numerous brands.

With a budget in mind, we help your brand stand out among the competition via smart, stylish and effective merchandising.

-The Technique and Skills-
There is an ongoing revolution in the retail industry, with an in-house design studio, we are able to capture the market trend and develop the next generation of store fixture and furniture. From 2D illustrations to 3D renderings, our designers excel at interpreting your brand philosophy as they create a space that brings your vision to life.

-Worldwide Service-
Across the world, from Japan to Italy, our clients care about quality and efficiency the most, including luxury goods, fashion, grocery, cosmetics, skincare, restaurant, eyewear, footwear, hotels and specialty stores. We hope to provide the best support for them with intimate service and outstanding products.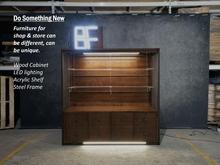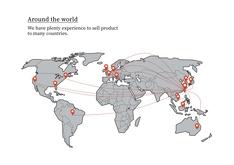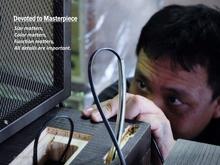 Basic Information
Company Name:

BIG FAME INDUSTRIAL CORPORATION

Business Type:

Agent, Exporter, Manufacturer, ODM, OEM, Service Company

Year Established:

1988

Total Revenue:

USD 1,000,001 - 5,000,000

Capital:

TWD 1,000,001 - 5,000,000

Brand:

BIG FAME

Main Product:

store fixtures,shopfitting,register counters,display racks,sign stands,queue stands,queue barriers,free stand mirrors,commercial space plan,wall-mounted shelf,garment hanger racks,shop display hooks,tabletop signages, furniture, shoe stands

Main Export Market:

AFRICA, ASIA, AUSTRALASIA, Argentina, C-AMERICA, Canada, EUROPE, France, Japan, MID-EAST, N-AMERICA, OTHER, S-AMERICA, Sweden, United States
Certification
Company Certification:
Product Certification:
Official Records
Official Records from Taiwan International Trade Shows
2018/10

TAIWAN EXPO 2018 in Malaysia

Booth No.: 508

2017/06

Taiwan Int'l Hotel, Restaurant & Catering Show (Taiwan HORECA)

Booth No.: C1038
Official Records from BIG FAME INDUSTRIAL CORPORATION
2017

Taipei HORECA Show

Furniture for hotel
Contact Information
Owner:




Contact Person:



Phone Number:




Fax Number:

+886-2-23611346

Office Address:

Office Hours:

Monday-Friday : 8:00 - 18:30

Overseas Branches:

Company Website: