About Us
Last Update: 2018-09-07
Big Fame (http://bigfame.co) is a company with more than 25 years of experience in furniture and display for commercial space.

Working with more than 120 factories, we are able to offer products with multiple materials (wood, metal, acrylic, glass, plastic, stone) and various finishing.

We provide the customization service to meet any customers' need. A wide-range product line to meet your needs, including display racks, register counters, shop display hooks, tabletop stands, in-store signage, furniture and other accessories.

As long as you have the design, we can realize it for you.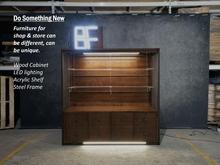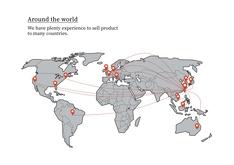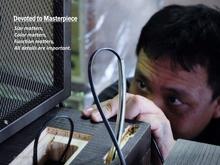 Basic Information
Company Name:

BIG FAME INDUSTRIAL CORPORATION

Business Type:

Agent, Exporter, Manufacturer, ODM, OEM, Service Company

Year Established:

1988

Total Revenue:

USD 1,000,001 - 5,000,000

Capital:

TWD 1,000,001 - 5,000,000

Brand:

BIG FAME

Main Product:

store fixtures,shopfitting,register counters,display racks,sign stands,queue stands,queue barriers,free stand mirrors,commercial space plan,wall-mounted shelf,garment hanger racks,shop display hooks,tabletop signages, furniture, shoe stands

Main Export Market:

AFRICA, ASIA, AUSTRALASIA, Argentina, C-AMERICA, Canada, EUROPE, France, Japan, MID-EAST, N-AMERICA, OTHER, S-AMERICA, Sweden, United States
Certification
Company Certification:
Product Certification:
Official Records
Official Records from Taiwan International Trade Shows
2018/10

TAIWAN EXPO 2018 in Malaysia

Booth No.: 508

2017/06

Taiwan HORECA

Booth No.: C1038
Official Records from BIG FAME INDUSTRIAL CORPORATION
2017

Taipei HORECA Show

Furniture for hotel
Contact Information
Owner:




Contact Person:



Phone Number:




Fax Number:

+886-2-23611346

Office Address:

Office Hours:

Monday-Friday : 8:00 - 18:30

Overseas Branches:

Company Website: